Swan Song of The Bunnies:
We re-enact Blade Runner. Then we pack it in.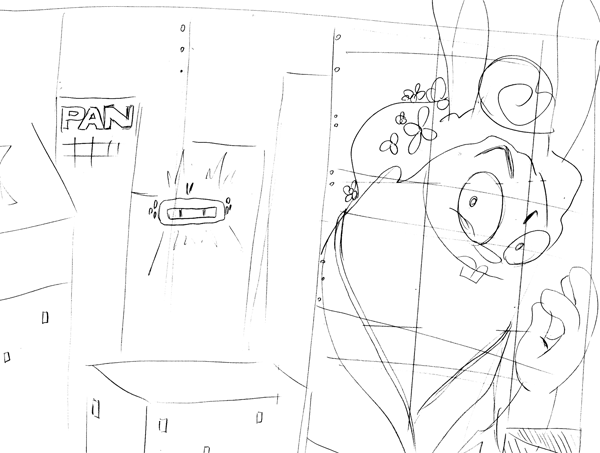 Thanks for visiting this page, Gentle Viewer.
Over the last 10 (TEN! Can you believe it??!!) years, we've re-enacted 87 (!!) movies...
And summarized the life of one (1) Kevin Spacey.
Time to wind down and hang up our ears. This is it, for now.
Our last re-enactment is a movie we've been wanting to bunnify for a long time: Blade Runner.
The finished version is UP!
Big thanks Mike Dougherty for being an awesome Deckard! (We would delightedly come out of retirement to bunnify Krampus and Trick r Treat 2.) And, big sloppy kisses to Doug McInnes and John Mathot for their always-fine and longtime voicery.
Thank you for your viewership and your support over the years. We are (I am) beyond grateful for your correspondence, requests, and kind words.
Animating an episode of a project close to my heart: Ombudsman(In progess!)

I teach comics workshops at The Village Free School and other places.

I continue to collaborate with businesses to create awesome, cross-media content, so please hit me up if interested in working together. Business inquiries to Karen Falzone. And/Or, contact me directly.
My re-enactments will reside here at Angryalien.com for you to enjoy, ad-free, indefinitely. And keep in touch, will you? You never know what we (I) might come up with next.
We love you! Your Bunnies (and Shiman)
Spring 2015
***
We leave you with these pertinent site links:
- 30-Second Bunnies Theatre in the Media.
- 30-Second Bunnies Theatre Collection resides here, no ads.
- About me
- Angry Alien Productions on Facebook - The Bunnies on Facebook
Finally, please enjoy the Easter Egg from the original Jaws Bunnies re-enactment. I said I'd get it up here, and here it is!